JCh., BBISS, PBIS LUKEDOM IDOL´S EYE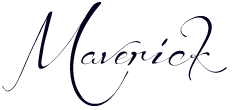 STUD MALE
IMPORT from Australia
Born: 12.12.2011
Sire: BISS/RUBIS Aust Ch. Ghostwind Hard Act To Follow - "Presley"
Dam: Ch. LUKEDOM Breaking Dawn - "Bella"
HD A/A, ED A/A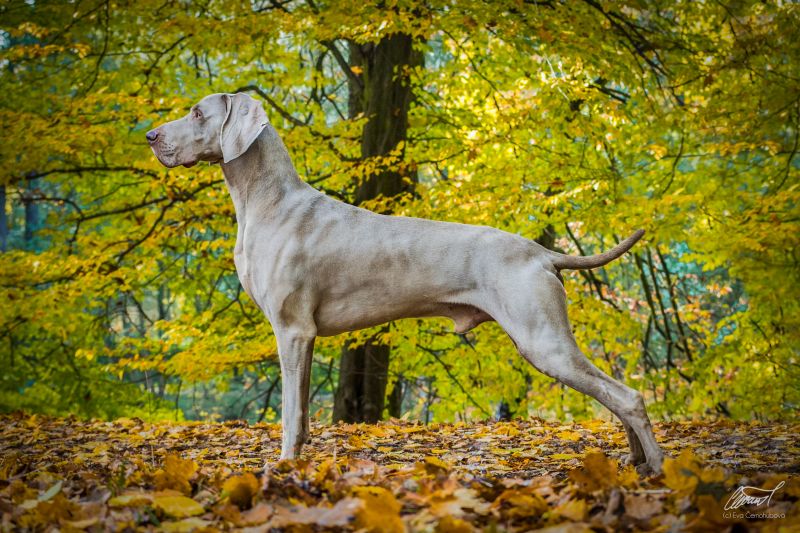 HUNTING TESTS:
TAN 1st merit/225p., 3rd place
Autumn tests (CACT) 1st merit, 279/300p., nose 4, pointing 4
Forests tests 1st merit, 234p./240
Václav Vančura Memorial (CACT), 1st merit



SHOWS:
VP1 – Many times the best puppy or baby in breed
BISS – The Best baby in show Dětěnice
BIS PUPPY - THE BEST PUPPY AT INTERNATIONAL SHOW
Weimaraners Club show – CAJC – The best junior dog
Junior Champion CZ
Qualification for German Ch., CAC, VDH
The Best brace AT IDS Brno - BIS
Qualification for PL Ch.
CAJC, CAC, VDH, CWC, BOS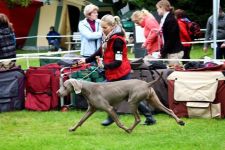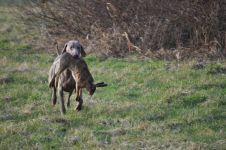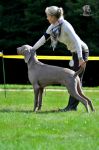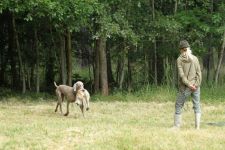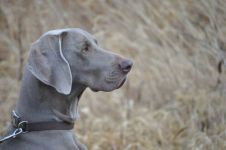 "Maverick" is a dog I was waiting for a long time. He comes from australian kennel LUKEDOM, where Samantha and Gary are breeding weimaraners over 30 years. All of their puppies are bred with love and care. They don't have a puppy mill and many great weimaraners all over the world are bred at their place.

As Mav's breeders says, combination Mav comes from is result of her breeding efforts and that is the reason she repeated the combination again due to which I was able to have a dog with absolutely stunning pedigree. He is a grandson of legendary and according to me one of the most beautiful weimaraners "Mac" (MBIS/MBISS Am Can Gr Ch Graysky smoking in Havana).

It was my big dream to have a dog with Mac's genes. Maverick's pedigree is linebreeding for Mac from both parents sites.

Maverick's sire, BISS Ch Ghostwind Hard Act To Follow – "Presley" is a dog, I fell in love for the first sight and when I found out he is Mac's son, I had no doubts. "Presley" is stunning dog of perfect proportions with beautiful expressive head and flawless spacious movement in the ring. As his breeder Samatha says, he also has wonderful character.

Mav's mother, Ch. LUKEDOM Breaking Dawn – "Bella" is beautiful bitch, with breathtaking movement and wonderful head and nice silver colour. Mav's parents can't deny they are Mac's children. :-).

"Maverick" was shown already in Australia, where he took twice title The best puppy in breed.

In Czech he became The best baby at Club show of weimaraners – BISS BABY, at slovak Club show he became The Best baby in breed. As a puppy he won title Best in show puppy at International show of all breeds. At Club show of weimaraners he was The best junior dog. Together with Heaven they hold title BIS Brace from National all breed show. He is Junior Champion of Czech republic and he was Best dog in Poland. Although Maverick enjoys much more hunting over shows. So we don't show him that much. His great value is not in number of titles, but his great potential is in his pedigree, which is the reason we imported him from the other side of the world.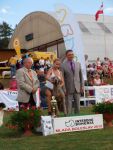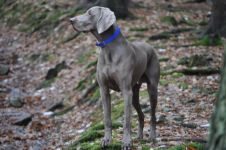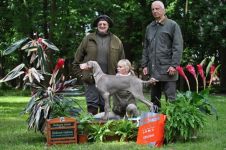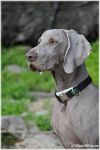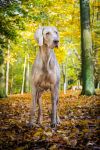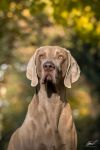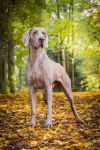 Maverick is approved stud male in czech. He passed TAN, Forest tests and Autumn tests in 1st merit and in high score. He also took a part at reputable field competition - Memorial of Vaclav Vancura with obtaining CACT title, which he passed in 1st merit.

Maverick loves to retrieve, which he enjoys very much during hunts at pheasantry at Konopiště, where he is well actively used. His next strong domain is great searching, where he shows good system, speed and endurance. He points both feathered and furry animals. He is also great at blood track, for which he is always appreciated. The older he is the more we can see he is enjoying the work more and more.

Maverick is a "macho" male. He is high dog of strong bone but still elegant and athletic. He has strong masculine head with very distinctive expression. He is shapely male with marked withers, long neck and well shaped and deep ribcage. He has excellent angulation both front and rear and good bottom line. He took very nice light silver colour after his mother.

Maverick is devoted dog, very fixed on his master. He doesn't like loneliness and needs to be in contact. His appearance of dog, which brings awe, confuses. He is the biggest pet from our pack and he is constantly looking for our company and contact with us. He has unconflictual character, but he is looking after the pack and inspires awe behind a fence.

Maverick has huge breeding potential for me and I hope that though his future offsprings my patience and trust in him and his genes will rebound. His character is great to live with and I wouldn't change him for anything in the world.