HUNTING TRAINING OF DOGS
20 minutes from Prague with great availability and lovely surrounding of Stembergs manor, we offer training of pointing dogs and other hunting breeds. We can offer you individual or group training in well restocked shooting area. We can also offer you training your dog for hunting tests and handling him there. We are able to teach your dog all from basic obedience to passing hunting tests. From spring to autumn we organise training weekends in Jizerske mountains in family guesthouse at predetermined dates, always with specific focus for 8 - 12 dogs. These weekends are very popular and this year it will be for the third time. We are happy you like to work with us. For us your satisfaction is the biggest reward also success of your dogs and there are a lot of them in last two years.
If you are interested we can also show your dogs at show or give advice for presentation.
We also offer possibility for accommodation for your dog and taking care of it.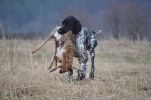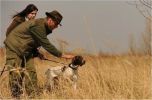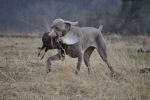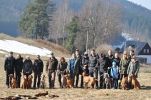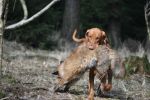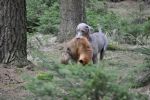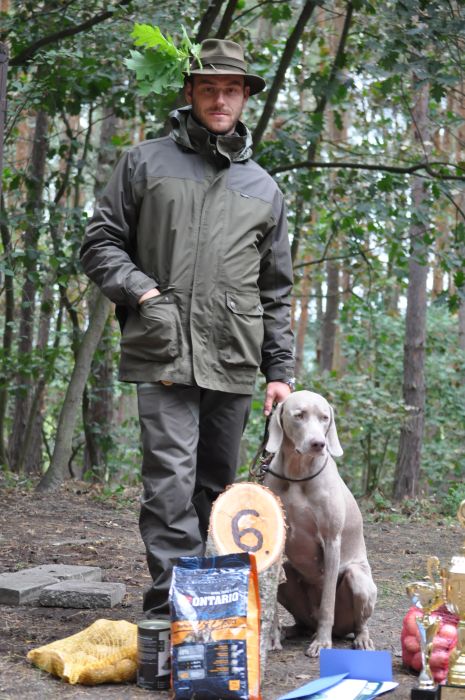 With who will you train with?

I am in hunters practice since my 13 years of age and one year later I won my first hunting tests with my german shorthaired pointer. Adrenalin rush during hunting tests and reap of hours or training via good result and victory was always my great motivation to put my energy into more dogs, to get to know different character and breeds. I learnt to work with the fact that each dog is different. In last two years I handled over thirty dogs at all different types of tests, top pointing dog competitions, including memorials.
Due to my years of experience with hunting dogs and life with them, I approach each dog as they are unique personality and I always try to find the most easy and the most effective way to teach him what he was born to do - to be true hunting dog. Dog training is my lifestyle, hobby and passion and I can't imagine my life without it. I am happy that in the last years many people try to work with their dogs, not only hunters and breeders, but also "common" people, who want to enable their dog to develop his natural talents. I am happy to be there to see how much can newbies and their dogs accomplish. The fact that today a pointing dog can be a pointing dog even living in city, is great.


Do not hesitate to contact us by email or phone +420 608 766 079 if you are interested in training.